Sligo FRC Intercultural Project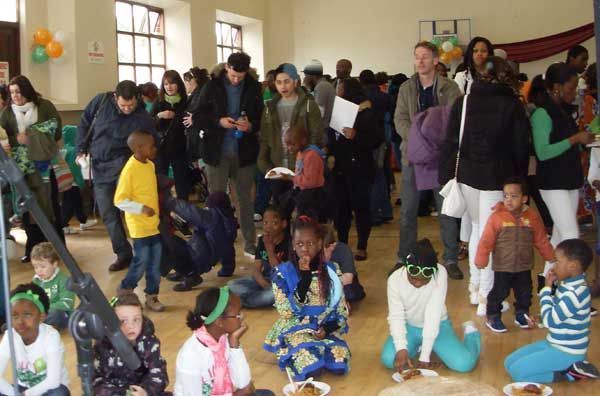 Sligo FRC has been supported Sligo Intercultural Forum since it was established with PEACE III funding in 2013/14. In 2018, Sligo Intercultrual Forum became part of the work of the FRC and renamed the Sligo Intercultural Project.  It provides support and information to new communities, has organised two intercultural events each year including St Patrick's Day Event and an International Concert in the Autumn.It also supports new communities groups and hosts an intercultural Women's Group every second Friday.
Asylum seekers in direct provision
Sligo FRC supports those living in direct provision.  This includes, including residents in FRC activities, supporting families through the Family Support Service and coordinating the library and addressing needs as they arise.
Befriending Service
Set up in early 2018 Sligo FRC recruited 11 volunteers to work with Syrian refugee families who were relocated to Sligo during the year.  The volunteers spend a minimum of one hour per week with their allocated families.  The families get to practise their English, learn about life in Sligo while the volunteers get to learn about Syrian culture, try our new food and get to meet new people.